From dead animals to pesky, but very much alive, possums, Australia sure has some wacky property rules.
Last week we covered eight of the more unusual property laws the API has heard about.
In the second part of this report API explores seven more weird laws that investors have encountered.
Did you know that in one state even if tenants abandon your investment property, you can't actually gain entry to it straight away to check for any damage?
Let's take a look at a few more wacky rules that will hopefully only have you scratching your head and not emptying your wallet.
Note, many of these laws are state-specific and may not apply in other parts of the country.
VISITING RIGHTS
How much notice you need to provide your tenant for a property inspection or to carry out repairs may differ from state to state, but in Queensland there are certain days and times when access is forbidden.
"You can't enter on Sundays, public holidays or any other day before 8am and/or after 6pm, unless the tenant agrees," Position One Property principal Karen Herbert says.
Unlawful entry will attract a penalty and even allow the tenant to turn the tables on you by issuing you with a breach notice.
"An agent had a lessor who wanted to do his own lawn maintenance and continued to just show up at the property unannounced on a Sunday.

The lessor still had a key to his property and at times used to open the door and let himself in to go to the toilet and have a drink of water.

The tenants advised the agent on numerous occasions of this happening but the behaviour continued.

"Eventually, the tenants were left with no alternative but to issue the lessor with a Notice to Remedy Breach on the grounds that their quiet peace and enjoyment was being interfered with.

Fortunately, the situation was mediated via the Residential Tenancies Authority before ever getting to be heard at the tribunal.

The correct procedure would've been to issue the tenant with an entry notice 24 hours prior to the lessor entering the property.

No access to inside the property was allowed without the proper notice."
AVOIDING CGT
If you buy land and build a new home, then get a job in another city within 12 months of moving in, will you be slugged capital gains tax (CGT)?
Property author John Potter finds this an area of confusion because some sources say 'no' as your circumstances have changed, while others say 'yes' because you have to live there for at least a year.
We asked tax accountant Julia Hartman to clear this one up for us.
"Section 118-150 (of the Income Tax Assessment Act) allows you to cover vacant land under five acres with your main residence exemption for up to four years before you move into a house and build on that land, providing you haven't covered another property with your main residence exemption during that time," she says.

"But you must move into the house, living in it as your home, as soon as it's completed and you must continue to cover it with your main residence exemption for at least three months.

"Once you've moved in and established it as your home you can move out in less than the three months and use Section 118-145, commonly called the six-year rule, to cover it with your main residence exemption for the rest of the three months (reference Interpretative Decision 2006/189) but you can't sign a contract to sell in that time.

"If you don't do this right the main residence exemption will only apply from the time you move in."
TENANTS ON THE WRONG SIDE OF THE LAW
The South Australian Summary Offences Act is an old law with some "hidden gems," according to FBR solicitors Sean Ryan and Jonathan Richard Mills.
Take Section 21(1), for example, which provides: "A person who (a) is the occupier of premises frequented by reputed thieves, prostitutes, persons without lawful means of support or persons of notoriously bad character; or (b) is, without reasonable excuse, in premises frequented by any such persons, is guilty of an offence."
Mills says this applied to a case involving a young woman who was being questioned by police at her home.
"The police raided the house and found large amounts of cash, jewellery and a mysterious white powder – three bags full, he says.

"With a burst of energy, she tried to evade arrest, pushed the police officers away and darted away from the house. She was apprehended on her neighbour's front lawn.

"On reviewing surveillance footage of the house, it became apparent that she'd been hosting 'dinner parties' for four known thieves.

"The police charged her with 16 offences, including resisting police, possessing amphetamines, stealing property and permitting persons of bad character to frequent her premises. With the facts against her, the woman pleaded guilty."
Ryan says an important point to note here is that police may issue expiation notices under this law.
"The Residential Tenancies Tribunal has taken such notices into account when deciding to evict tenants that have allowed prostitution business or people of 'known bad character' (e.g. convicted offenders) to use the premises.

"The good news here is that landlords are safe – under this section police can only charge the occupier of the premises, or visitors that don't have a reasonable excuse for being in such lascivious places.

However, under Section 29 if a landlord knows or permits a brothel to operate in their premises, they're also guilty of an offence themselves."
ABANDONED PROPERTY OFF LIMITS TO OWNER
An API reader had nightmare tenants who fell behind in their rent before abandoning her Brisbane property altogether.
Anxious to see the state they'd left her house in, she was shocked to discover she couldn't access the property for seven days.
This is to make sure the tenant has gone for good and not just temporarily.
"The agency would need to issue the tenants with a Form 9 – Entry Notice, giving 24 hours to inspect," Herbert explains.

"If the property was found to be abandoned, the property manager would apply to tribunal or issue a Form 15 – Abandonment Notice with an expiry in seven days to terminate the tenancy. Once this expires, the agency can then enter the property and commence the clean up and get the property ready for re-letting."
YOU CAN'T BUY FREEHOLD PROPERTY IN THE ACT
Typically, when you buy a residential property, you own it freehold.
Not so in the Australian Capital Territory.
The sole form of tenure in the ACT is leasehold.
"Leasehold is a system of land tenure," the ACT Government says.

"You buy the right to use land under a lease for a term of 99 years.

"In every practical way, though, you build your house and own it just as you would anywhere else in Australia."
HELLO POSSUMS AND GOOD RIDDANCE
Through circumstance, a Gold Coast landlord discovered that a possum captured on a Queensland property needed to be released within a 300-metre radius of the point of capture, not into the wild, and that tenants can handball this problem to the property owner.
Herbert confirms it's the landlord's responsibility to hire a pest control company to source were the possums are entering the property, lay the traps and release the possums.
WHAT ABOUT DEAD ANIMALS?
Lisa Sanders, managing director of Your Portfolio Manager, recalls a situation where a tenant discovered a dead cat in the backyard and asked the landlord to remove the animal.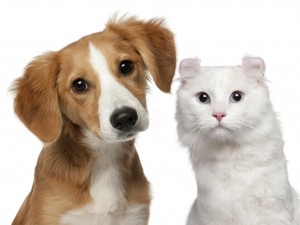 "There was no real clear regulation as to whose responsibility it was to dispose of the animal and it wasn't clear what caused the animal's death," Sanders says.

"The landlord was therefore required to deal with the situation at the time and resolve any disputes at a later date.

The council would remove the animal for free it is was placed on the footpath, however the tenant's wouldn't move the animal.

"Therefore, we needed to arrange for (a contractor) to come and remove the animal for a fee of $40 which the owner needed to pay and if they wanted to dispute the cost with the tenant they needed to lodge a Form 16 Dispute Resolution with the Residential Tenancies Authority for a decision."
This article was written by Eynas Brodie, former editor of Australian Property Investor Magazine and was published at API Magazine and republished with their permission.
from Property UpdateProperty Update https://propertyupdate.com.au/7-more-weird-and-wacky-property-rules/