In Perth housing values have continued to trend lower over the past month and rolling quarter.
However, the annual trend highlights the rate of decline has been easing.
Since peaking in 2014, Perth dwelling values have declined by a total of 10.8%.
The silver lining around the decline in values is a substantial improvement in affordability.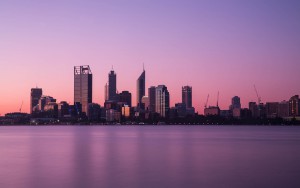 An encouraging sign that the market place may be getting close to a floor, the rate of decline has lost some momentum from a year ago where the annual decline is recorded at 4.9%.
According to data from the Australian Bureau of Statistics first-time buyers have become much more active across Western Australia and they now comprise 25% of all owner occupier housing finance commitments that's the highest proportion of any state.
YOU MAY ALSO BE INTERESTED IN READING:
NATIONAL HOUSING MARKET UPDATE [VIDEO] – SEPTEMBER 2017
from Property UpdateProperty Update https://propertyupdate.com.au/perth-housing-market-update-video-september-2017/